Vessel Health Review 2022 :
Having a properly prepared nutrition plan is the goal of health-conscious individuals who really understand what it means to be healthy. Because health is indeed wealth, efforts towards promoting body fitness and general wellness are always rewarding.
However, preparing a wellness plan from scratch can be intricate, costly, and time-consuming. The process involves knowing the basics of health and wellness and understanding one's personal needs beforehand. That often feels like too much work.
Ideally, a proper wellness plan is one that is built by a health coach and aligned with the unique lifestyle and physical and nutritional needs of the user.
Have you been looking for help in drafting a wellness plan that'll give you exactly what you need without trial-and-error? If so, you're at the right place.
Today, we'll at Vessel Health, an in-home wellness tracker that can immediately determine what your body needs at any given time and provide you help in real time. What's more? Vessel Health Wellness program provides you with several tiers of support depending on the subscription model you opt for.
It's surely amazing and that is why we've taken care to review this service. In this article, we shall learn about Vessel Health, special features about it, how it works, how to use and who should use. In addition, we'll rate Vessel Health's accuracy and see the pros and cons associated with Vessel Health.
If you're ready, let's get right into it.
Introducing Vessel Health (vessel health Review 2022)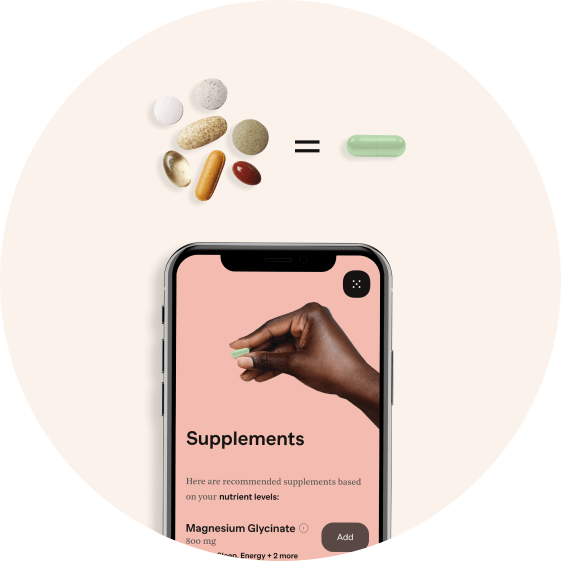 Vessel Health is an at-home wellness tracker that uses a testing strip to provide detailed insights, recommendations, supplements and personalized nutrition plan. It works by scanning a wellness card dipped into your urine sample to provide valuable results about your health.
Testing strips that claim to do a lot of things related to healthy living have become commonplace. In fact, it'd take only a few seconds of surfing the web or a social media platform like Facebook for you to bump into a wellness strip Ad. What makes Vessel Health a one-stop shop, however, is its personalized testing; this program evaluates the analytes in a urine sample and provides results that are unique and related to a given consumer's health status.
Vessel Health uses a combination of a quiz and Vessel's at-home instant wellness test to build a personalized program for your wellness goals. It's like having a team of doctors and nutritionists right in your pocket.
Vessel Health helps you understand and optimize your health according to an at-home evaluation, tailored action plan, and ongoing progress tracking. It works best for someone that is healthy but looking to deal with potential nutritional deficiencies.
Vessel Health is unique in that it works with your budge; it provides you with several tiers of support that depend on your subscription There is the daily program if you'd want to use the test strips everyday. Otherwise, you can opt for weekly and monthly programs. Additionally, a wellness Coach is at your beck-and-call if you want further assistance from trained doctors and nutritionists.
You need not pay for primary care each year again for a full blood panel because Vessel Health does that for you. It screens your urine for nutrient deficiency and gives you instant result.
Amazingly, these tests are sensitive enough to test for a large range of parameters. According to the manufacturer, Vessel tests across 15 health metrics, from nutrition to toxin and stress levels to help you feel, look, and perform better.
We can't really tell wellness from the face or from physical appearance. You can decide to get Vessel Health today to be sure of your health status and what you need to do to remain healthy.
Vessel Health was formerly known as Bloom, a business that produces urine test strips for tracking nutrient levels in your body and other aspects of wellbeing.
The company offers a 30-day money-back guarantee for Vessel Health. Vessel membership plans are valid for the period of service selected at the time of purchase.
Vessel Health Short Details (Vessel Health reviews)
Brand:Vessel Health
Product: At-home wellness tracker
Testing procedure: Urine sample on a Vessel Health wellness card, then scan card for instant results
Integrated App: YES
Personalized Supplements: YES
Personalized Nutrition Plan: YES
Wellness coaching included: YES
Avg. Member Rating: 4.4/5 (300+ reviews)
GW Rating:4.8/5
What do I get after subscribing for Vessel Health? (Vessel Health review 2022)
Vessel Health Wellness test strips –
The number of strips received per month:
(x30 for daily subscription)
(x4 for weekly subscription)
(x1 for monthly subscription)
User Guide – Contains info on:
how you will use the program
how to use the strips
how to download the app
How to interpret your results.
If you have any questions along the way, there is customer service available to help you.
Gift – An extra strip you can gift a friend or loved one.
What is Special About Vessel Health?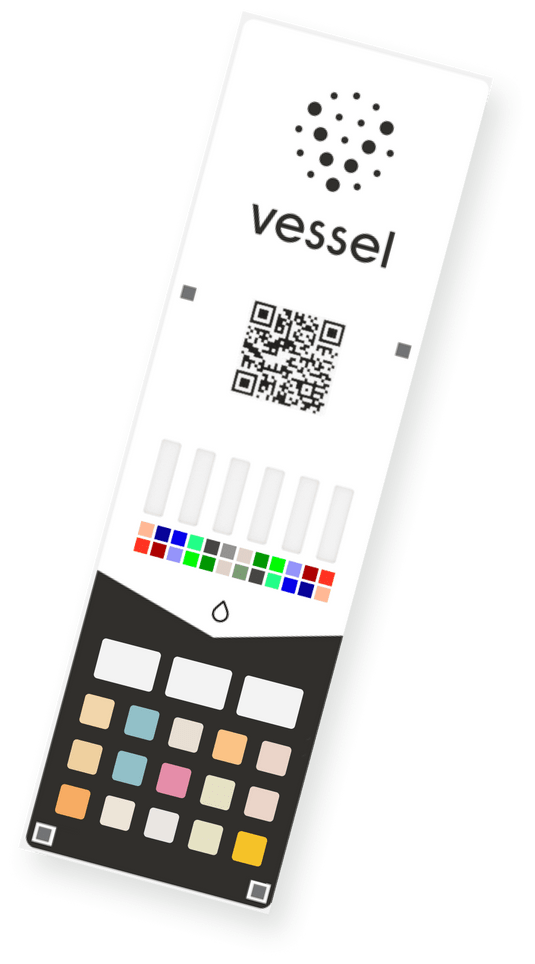 Vessel Health testing strips are unique for several reasons.
Cost-effective and convenient
Going for a full blood panel has been a major way to see if you're deficient in anything. There are downsides to this procedure though. This service can be pricey and you can hardly perform this more than once a year without breaking a bank. Now, Instead of a once-a-year appointment, you can check up on your body any time using Vessel Health, making this program both affordable and convenient for you.
Multiple membership tiers
You can tailor your Vessel Health membership as you see fit.
The most basic membership option is pretty affordable. Some people will want the supplemental products and consultations, while others feel they can guide themselves to make healthy changes based on the results that they receive.
You have the option to change your membership anytime if you decide that you want to change the frequency of your testing. You can also pause your membership or cancel if need be. A thirty-day guarantee is also included if you decide that the Vessel Health program isn't working for you.
Simple-to-use program
Vessel Health program is a hassle-free subscription service that is easy to use. To use Vessel Health after subscription, simply place the wellness card on your pee sample which you've collected and scan it using the Vessel app installed in your phone. It requires no expertise or know-how.
If you're unsure at any point on how to use Vessel Health, a well-written instructional manual/User Guide is included in the package to assist you.
Instant result
Vessel Health is remarkably fast in producing results for the test. After scanning the strip with your device, you can get test result in as fast as three minutes and receive personalized food and lifestyle tips.
Wide range of parameters to test
Vessel Health analyzes urine to check for levels of several parameters. According to the manufacturer, the program tracks 15 health metrics that span nutrition and toxin and stress levels. The aim is to help you feel, look, and perform better and lead a healthier life.
Wellness Coach
Vessel Health is committed to giving customers the best service. As a result, the program includes a team of certified nutritionists that can help answer questions and build a plan for better sleep, more energy, improved mood and more.
Personalized wellness plan
Vessel Health's entire philosophy is about personalization and only giving you the information that comes direct from your body. The card basically assesses your body and spits the information back out through an app on your phone that makes it easily digestible.
How does Vessel Health work?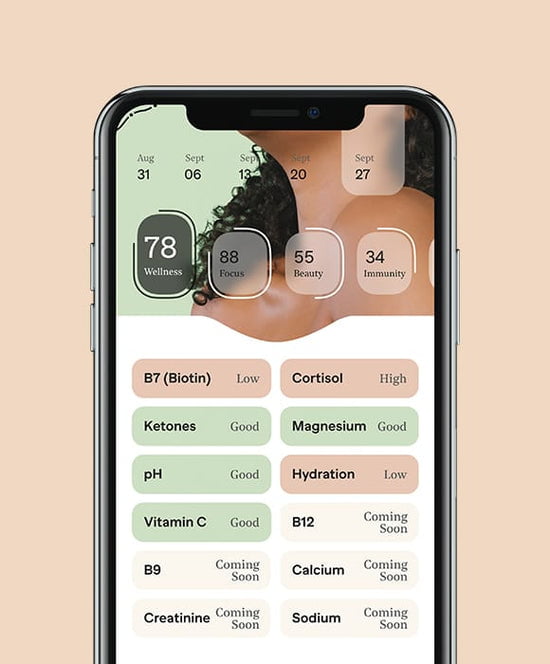 If you know about pregnancy tests and colorimetric assays, understanding how Vessel Health works is easy. In essence, Vessel Health works in the same way.
Vessel Health employs lateral flow assays (LFAs) to analyze urine samples. The operation of Vessel Health strips is well understood and has a high accuracy level.
The main parts for a Vessel Health wellness test card include
The grey fiducials help you detect lighting-induced color changes
The QR takes you to the site that contains the calibration data for the test cards you're using.
the fluidics ensures the urine spreads on the test evenly.
The creatinine ratio ensures the accuracy of your results by detecting potential result-influencing factors. For example, if you drink too much water shortly before the test, your creatinine level will dramatically, and you will be warned of the interference.
Each Vessel Health test has a separate range of possible levels as a reference. Similarly to when you get a lab test done for your doctor, there is normally a range of "normal" findings as well as "flagged" readings that are too high or too low. Hence, your results will be listed in the ranges of low, good and high.
When your findings are severely high or low, the app notifies you to repeat the tests to recheck accuracy and inform your healthcare physician for additional examination.
This entire program is based on scientific data. Over 350 different studies have been taken into account for this program, and you have access to this information through the app you download to use Vessel Health.
The levels that you test at will be compared to all of the most recent data that they have to make your recommendations.
The Vessel Health program is always being improved upon to provide the most clear and accurate results possible. Algorithms are being fine-tuned at all times to better identify necessary foods, supplements, hydration levels, etc
How to Use Vessel Health (Vessel Health reviews)
Using Vessel Health to prepare a wellness plan has not been made easier. Following 4-5 simple ensures you achieve this goal without any stress.
Step 1: Unbox the package
After purchasing Vessel Health and having it delivered, unbox the package to take out the testing strips.
Step 2: Add urine sample to the testing strips
You have two options on how to use these cards. You can either pee on the card directly pee into a cup and then dip the card into it.
Dipping the Card
Dip the test card vertically, just past the three white squares, but do not go over the six rectangular windows.
Dip for only 1 second. Count in your head "one one thousand" then pull out.
How to pee on the card
Hold the test card vertically
Pee on the 3 white squares and the 15 coloured squares
Pee on the card for 3-5 minutes
It only takes three minutes for the test to be completed.
Step 3: Scan the test strip
After the three minutes is up, scan your test strip using the Vessel Health app you've downloaded on your phone.
It takes 3.5 minutes for the Vessel Health wellness card to do its magic, but there is a nifty little timer in the app they have you download that tells you when it should be ready. You then scan the QR code through the app and within seconds you have a snapshot of your body's health.
Step 4: Review the results
All of your results and recommendations will appear on your app once you've scanned your test strip. The information shows up immediately, along with explanations regarding the foods, supplements and lifestyle changes you should consider making in order to have the biggest impact on your life.
Vessel Health gives you your levels, the app also has additional peer-reviewed scientific studies that you can read that show how your levels can be affecting you personally
Working with Vessel Health results (Vessel Health reviews)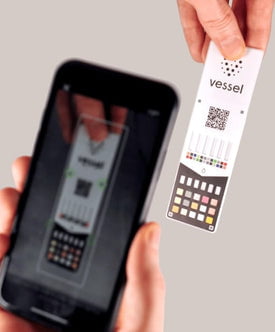 The parameters Vessel Health detect are presented at different levels. You can use this information to create your own separate nutrition regime or just follow Vessel Health's recommendations.
With the results, Vessel Health helps you in the following.
Diet recommendation
Food plays a big role in your nutrition and helping you get the essential nutrients you need. Vessel will give you recipes and food options that will help you to fix your nutrient deficiencies.
Vessel has access to an extensive range of food options and will recommend various combinations of foods and recipes to correct your nutrient deficiencies. You can narrow the options down to a meticulous meal plan or turn to the app for ideas each time you have to prepare a meal.
You can even choose which foods you want and have them delivered by Amazon (where available) within a couple of hours right to your door.
Vessel supplements
Apart from optimizing your nutrition, you can also order Vessel capsules which are individualized supplements meant to offer your body exactly what it needs. Vessel creates dedicated capsules that are engineered just for you and your nutrition needs.
Lifestyle changes
Vessel also proposes lifestyle changes as a proactive measure to living healthy in the long run. The app will tell you how much of certain foods you need to eat and the amount of water you should drink over a certain period to fix deficiencies and hydrate properly.
Stay hydrated and reduce stress. No more guessing games about how much water to drink. Vessel tells you what your body needs, and how to get it.
Custom Supplements
If you really want to take Vessel Health to the next level, then they also offer custom supplements based on your body's needs. The best part? They actually put it into a single capsule!
Vessel Health can use your test results to deliver custom supplement recommendations. Vessel fuel puts that formula into a daily capsule, custom-made to your body.
Health Nutritionists
Another pretty amazing feature of Vessel Health is their online nutritionists. I can attest that these are real people and they actually give you real feedback. Not just pre-planned blurbs that anybody with a computer at home can send to you
Creating a personalized plan
The overarching goal of Vessel is to help users feel better, and this means having a plan. Together inside the app, you will build your plan and even have access to additional guidance through nutritionists who can answer any questions you have during your journey. This is all done right inside the Vessel App.
Once you've made the changes that you feel comfortable with, you can see the difference in how you feel. Some people experience a boost in energy, more endurance, better quality sleep, less stress and anxiety, etc. Your own wellness is in your hands with Vessel Health.
READ ALSO: HILOI NASAL STRIPS REVIEW
Who should use Vessel Health? (Vessel Health Reviews)
Vessel Health is a program designed for different kinds of people and scenarios. It is specifically for:
People who are healthy but looking to deal with potential nutritional deficiencies. Symptoms like low energy, sleep issues and brain fog can effectively be improved with Vessel Health.
People that want to better understand why their body is working the way it is. For these people, it might be worth it to try one of the lower-level memberships. If you like how it works and you're finding the results are helpful, you can always upgrade so you're testing more often.
If you're dealing with serious health issues or disease, then you'll also need to support of a trusted and knowledgeable medical professional that you can see in-person from time to time.
You may not experience any of these issues but simply want to have a snapshot of what your overall nutrient profile looks like. You may be surprised at what you find out from your results.
What does Vessel Health Test for? (Vessel Health Reviews)
Vessel Health tests across 15 health metrics, from nutrition to toxin and stress levels.
All of the nutrients that Vessel tests for are based off hundreds of different studies. Each test card will look at your levels of:
Magnesium
Magnesium is an essential mineral that, together with other minerals, plays a role in bone development, energy production, blood pressure regulation, and much more. Low levels of Magnesium can cause:
loss of appetite
nausea and vomiting.
fatigue and weakness.
Cortisol
Cortisol is a steroid hormone in the body that comes from the adrenal glands. When you have low levels of cortisol, you can experience trouble sleeping, low energy levels and anxiety. Having chronically high cortisol levels can lead to persistent high blood sugar (hyperglycemia).
Vitamin B7
vitamin B7, also known as Biotin, is a water-soluble vitamin that helps the body metabolize fats, carbohydrates, and protein.
Vitamin C
Vitamin C plays a big role in our immune function. It can help you to fight off illness and it can shorten the duration of an illness. Vitamin C also plays a major role in wound healing.
pH
Our body should be functioning at a pH level of 7.4 in order for all of our bodily processes to be performing optimally. Low pH means too much acid which is dangerous for our health.
Hydration
Our bodies are mainly made up of water, so we need to pay close attention to our hydration levels. Too little water signals dehydration which can lead to paleness. Overhydration can cause the accumulation of fluids in the body.
Ketone A
Ketone A directly affects our energy levels and metabolism. We can gain important knowledge regarding weight loss and optimal energy if we know what our Ketone A level is.
Ketone B
Ketone B in the body helps convert fat into energy while also lowering our blood pressure and boosting our mental activity.
In addition to these, Vessel plans to introduce tests for Vitamin B12, Vitamin B9, calcium, sodium, and UTI testing later this year. If you'd one sooner, we recommend scheduling a test at your local LabCorp who offers a wide variety of tests as well should Vessel's current panel not meet your needs.
These tests can also reveal your need for omega 3 fatty acids, various vitamins, and antioxidants.
How Accurate is Vessel Health? (Vessel Health Reviews)
On their website, Vessel Health has shared an accuracy report of a third-party evaluation of their cards and app. The report reveals a high level of accuracy and superiority over other FDA-cleared devices. The exact-match results for the various assays are as follows:
pH – 98%
Magnesium – 88%
Vitamin C – 82%
Ketone B – 81%
Specific gravity – 70%
Cortisol – 71%
Vitamin B7 – 72%
Vitamin B9 – 67%
If these results are anything to go by, it is safe to say Vessel Health strips are among the most accurate urination test devices on the market at the moment.
Vessel Health and Competitors (Vessel Health reviews)
Vessel Health tests for some very specific nutrients. Some other programs similar to vessel Health include:
NutriSense CGM tests your blood glucose levels to see how they respond to food, exercise, stress, and sleep. You can change up when you eat, how you eat, your exercise routine and sleep schedule based on your results.
Signos CGM also tests your glucose levels to provide you with data that allows you to assess your metabolic signals and make timely changes to how you're eating and exercising.
Zoe tests your GI health, blood fat and blood glucose levels with an at-home test kit. You'll learn more about how your body responds to high carbohydrate foods.
Lumen is a handheld device that you breathe into to learn more about how you can increase your ability to burn fat, lose weight and naturally boost your energy levels.
InsideTracker is a Garmin programs that allows you to pair your blood and DNA results with your activity data in order to personalize your health and wellness approach.
About Vessel Health – Vessel Health Reviews
Vessel Health is not a new service. It has been aroun under the brand name, Bloom.
To create the Vessel test, Vessel partnered with doctors, nutritionists, and scientists to develop at-home testing kits and personalized action plans.
Vessel Health is constantly enhancing its tests by generating better antibodies, experimenting with novel chemical processes, and using new assay technologies to increase the number of results they can provide.
Key members of the Vessel team include David Larson, MD (Chief Medical Officer) and Jesús M. Gonzalez, PhD (Chief Science Officer).
You can contact Vessel via the following:
Email: wegotyou@vesselhealth.com
Phone: (844) 293-2297
What we like about Vessel Health (Vessel Health reviews)
Vessel Health will provide you with recommendations regarding recipes, dietary changes and supplements that will help you deal with any negative results you received.
You will learn how to decrease your stress levels and flush toxins out of your body using Vessel Health. This equates to a more optimal state of health.
You can use your test strips and program as often as you would like.
Additional guidance is available (but not included in your basic plan) at an additional fee. You will be put in touch with a qualified nutritionist that can provide you with advice based on your results.
You have the ability to track your changes and improvements on your own.
You can purchase Vessel Fuel, which is a personalized concentration of all the vitamins that you need based on your results.
Easy, at-home testing
Identify your nutritional deficiencies without needing to go to the lab
Beautiful companion app that makes reading results easy
Access to hundreds of science-based data and studies
Improve your mind and body by optimizing your nutrition to meet your unique needs
30-day money back guarantee
Partnered with Vitamin Angels to help improve childhood nutrition with every purchase
What we wished was better about Vessel Health (Vessel Health Reviews)
The test cards can get pricey if you're testing every day or every week
Vessel Health is also not compatible with every phone. For the majority of people, this will not be an issue at all as most people have iPhones.
Cost and Where to Buy Vessel Health
Vessel Health costs between $20-$350 per month and it works as a membership, with the option to choose a plan that works best for your lifestyle and how often you would like to test. Below is a breakdown of the monthly cost and what's included per plan:
If you want to test weekly (recommended):
Monthly Membership: $50/month with 4 cards each month
6-Month Membership: $40/month with 4 cards each month
12-Month Membership: $35/month with 4 cards each month
If you want to test daily:
Monthly Membership: $350/month with 30 cards each month
6-Month Membership: $280/month with 30 cards each month
12-Month Membership: $245/month with 30 cards each month
If you want to test monthly:
Monthly Membership: $30/month with 1 cards each month
6-Month Membership: $25/month with 1 cards each month
12-Month Membership: $20/month with 1 cards each month
Get Vessel Health Wellness strips today!
The daily package is understandably the least popular option. It costs between $245 and a whopping $350 per month. While this may seem explicable, as the box includes 30 cards per month, it's still an impractical package as there is little to no chance that an average person will record any significant result differences in such short test intervals.
Members can easily pause, change, or cancel their membership at any time with just a click inside the dashboard. Plus, there's a 30-day guarantee, if you aren't loving the data and results you're getting with Vessel, you can get your money back
Customer's experience with vessel health
I started using Vessel last week, and I was able to change some of my eating habits, start eating some healthier foods, some fresh fruits and change my workout routine a little bit. I saw my wellness score go up. It went from a 60-something to an 82 within a week which is actually really cool … I've been able to see my energy go up a lot within a week as well and I'm really excited to keep using.
Nicole S.
Pittsburg, PA
I just started using Vessel's amazing service and words cannot express how grateful I am to have learned from this test that I needed magnesium so badly. I've always had sleeping issues and now my sleep has drastically improved with the simple addition of a Magnesium supplement at night.
Chablis C.
Los Angeles, CA
Love love love what you guys do! I have a Lumen and have used CGM, ketone monitors, Everlywell, and LetsGetChecked. Vessel and Lume have been my favorite of the biometric home testing products.
Stephanie T.
Orange, CA
Prior to Vessel, I was having trouble falling asleep. I took Vessel's recommendation and started to take ashwagandha, I've noticed it's been easier to fall asleep. And so it was just neat to be able to pick that and see like the benefits and add that.
Cynthia S.
Cincinnati, OH
Vessel Health finally Verdict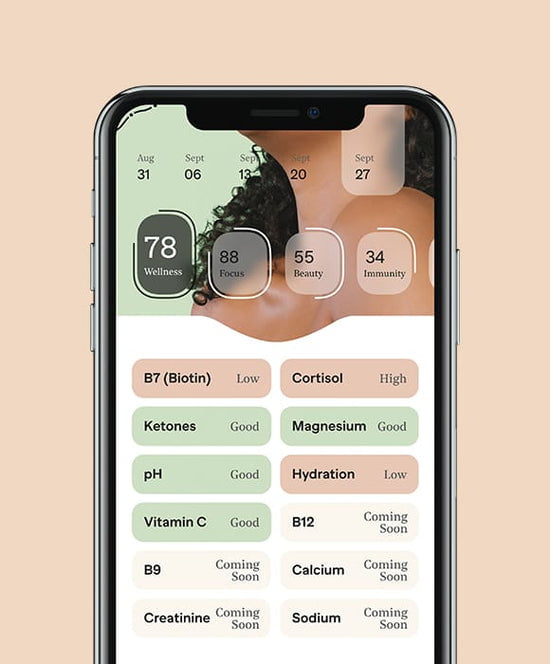 Having a personalized wellness plan isn't as easy as it may seem. This is because of the cost, time, and intricacies involved in building one. Vessel Health is a program that uses uses testing strips to provide detailed insights, recommendations, supplements and personalized nutrition plan for you.
There are several subscription models you can opt for based on your budget. This review discusses Vessel Health in detail.
Vessel Health has an average rating of 4/5 stars on the apple app store. Most members talk about how important their testing results have been for them and how it's changing their daily habits. If you're interested in leading a healthy life, Vessel Health is your best bet.