BLISSY PILLOWCASE REVIEWS:
Have you ever had a beauty sleep? 
No, I don't mean the deep periods of sleep or the long sleep. I mean the ones that you take and wake up from and you know that your body is fully refreshed and your skin is nourished from.
LOL! Well if you've had a beauty sleep I am glad for you because I never knew the experience until I used the Blissy Pillow. Quite frankly, it was the best experience and I will tell you about it, the full gist.
HOW I FOUND THE BLISSY PILLOW
I got to know about the Blissy pillow because of my hair. I wear a 4C type natural afro hair and I always had to wear my hair in a satin bonnet. Sometimes I forget to wear the satin hair bonnet to sleep after a long tiring day at work while sometimes it goes off from my hair after much tumbling while sleeping.
I needed something permanent.
Something that won't wear while asleep and something that I can lie on and not have friction on my hair while I sleep.
THE GIRL'S TRIP!
So I and my girlfriends have these annual trips we organize for ourselves every end of the year. The five of us organize this annual trip to congratulate ourselves for the hard work we have put in our different fields and careers for the year. This particular year we went to a resort in Nigeria.
During the refreshing trip and during one of our gist where we talked random talks, from hair to skin, to our bosses at work, career, relationships, and all, I relayed to my girlfriend about my hair problem, and Lydia who had the same type of my hair told me the benefits of using a silk pillow and how it works for her hair and skin. Although Lydia had her silk pillowcases made by herself, she didn't know at the time about any company that produces such products.
April, the skincare expert; though not the field she's working in as a career, buttressed the benefit of silk. There is no one among us: I and my friends who take care of their skin like April and the same goes for her recommendations in any skincare product or technique.
After listening to April and Lydia, I knew I had to start paying attention to my hair and skin. My non-existent routine is so bad, it reveals my chapped skin. My hair game was even worse, split ends, regular breakages, phew! The first thing on my list as soon as we came back from our refreshing trip was to find a silk product.
I came across Blissy Company and their silky pillow on the internet amongst other companies, checked their ratings on Amazon and called April for her expert recommendations and she had beautiful things to say about the Blissy pillow. Mind was made up! And that was how I came to smash my hair and skin goals for the New Year!
Skin/Haircare goals activated!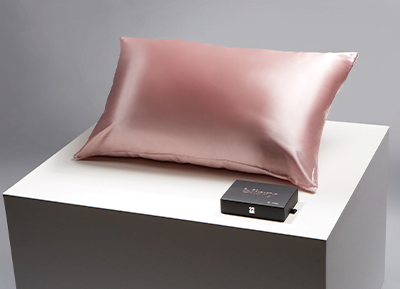 First of all, I started noticing that my hair did not cut like before while styling or combing as before. The tangles, frizzes, damages are all reduced at first and now I can't remember what that feels like. My hair was healthy I felt that, I knew that. My hairstylist did not quite believe me when I said that I didn't change my hair products rather that I now use the Blissy pillowcase to sleep. She was more skeptical when I could not count how many times I wore my Satin Bonnet to sleep.
Hair Goal Smashed!
Then, this came after a long time I observed that there was something positively different about my skin. I LOOKED YOUNGER! Not that I was old before or something. This time my skin was glowing tremendously and my normally dehydrated skin suddenly was always moisturized oh and I also became intentional about using moisturizers that my dermatology expert friend; April recommended.
There was something about this Blissy pillowcase that I didn't know about. My reaction after using the Blissy pillowcase was, "Where in the world have you been?" I didn't know that I will achieve my skin and hair growth with so much ease and within a short period.
I had to quickly run research about the benefits of silk to the skin, hair, and overall health because I know that I have seen tremendous results while using the Blissy pillowcase. It is also after this research that I understood why Marilyn Munroe admitted that she draped herself in nothing but the finest white silk sheets whenever she sleeps. Also now I get to understand why satin bonnet was so recommended for the hair, and I'm like: "Why use Satin Bonnet for your hair while you can use a whole silk covering for both the hair and the skin"
My research about the silk material for the hair and skin confirmed that:
Silk has protein properties in it which is good for both the hair and the skin. These amino acids are used by dermatologists for cosmetics production.
It slows down the aging process:
The natural cellular albumen that is found in silk, speeds up skin cells metabolism which ensures that the skin cells are renewing and replenishing at a very rapid rate which gives off glowing and healthy skin thus, reducing the aging process. This silk property is what gives off glowing and moisturized skin. There's a lot more to the silk-skin game.
Scandinavian research that was conducted showed that the use of cotton pillowcases is prone to increase the occurrence of wrinkles and lines on the skin. This should be as a result of the friction applied to the skin or face while sleeping. This is why the smooth surface of silk material reduces the friction between the skin and the pillowcase.
Another extensive research on the use of silk for cosmetic productions showed that the use of silk pillowcases or silk in general to sleep reduces the occurrence of lines and wrinkles on the skin. So instead of using these cosmetics, I will rather use a more natural method which is using the Blissy pillowcases which is a hundred percent made of silk.
So if you are concerned about wrinkles and lines on your skin or you want to reduce the friction that comes with tossing on your cotton sheets while sleeping, just use silk products, and I will recommend just as my skincare friend April has recommended to me.
Silk improves the hair health and gives off that silky shiny hair look: That expression "Silky smooth hair" can be achievable with the use of silk. Prior before I started observing the transformation my hair underwent when I started using the Blissy pillowcase, I read some beauty experts who said that sleeping on silk can make one's hair soft and retain moisture. It was the same thing for my hair. 
I observed that when I used cotton fabrics to sleep, my hair just got tacky and the friction with the cotton material was not healthy for my hair as I had lots of frizzes and I lost most of my hair on the pillowcases. But when I started using Silk, my hair didn't experience frizzes or cuts anything of that nature. Instead of the friction, my hair just slid over the silk pillowcase and it maintained my hairstyle till I woke up, unlike the cotton pillowcase where I had to unknot and restyle my hair every morning before going off to work.
Silk pillowcases just gave me so much ease in maintaining my hair health.
Sleeping on silk promotes good sleep: The smooth and soft fiber of silk ensures maximum and luxurious comfort when slept with. The lushness on the skin and its softness only can give a sound rest and sleep. 
Most of the time what causes inadequate sleep is the type of bedding one sleeps with. The feel of the fabric on the skin is important for a good sleep. I have tried different fabrics for my bedding and so far I am most comfortable with silk bedding from the pillowcases to the sheets and the duvets.
Silk pillowcases reduce the occurrence of acne on the face: Amongst the medicines and other exercises that have been prescribed for curing acne, there has been an increasing appraisal for the use of silk pillowcases. 
Here's why: 
Silk does not absorb sweat and other bacteria like cotton materials and other fabrics do. Silk maintains its dryness which in turn dehydrates skin's epidermis and prevents acne and other breakouts from the skin.
Silk retains fewer germs because of the nature of its fabric. It retains fewer germs due to its silky fine structure and its natural proteins too. Bacteria, dust, mildew, mold, and other germs cannot survive on silk material nor can they be retained in it. Therefore there's no room for any form of bacteria that causes pimples and other skin breakouts caused by germs.
Silk is naturally smooth and calm on the skin and face. The skin and face need all the pampering that it can get and silk affords that to the skin. Silk is ultra-smooth to the skin and face.
Silk is also a 100% natural fabric made from natural proteins. Natural products such as silk are advisable for the skin especially silk which has been rated as one of the most skin-friendly fabrics.
Silk is also thermo-regulating. It regulates temperatures; the skin is kept cool in summer and warm in the winter: such a feel!
Here's also a little background story I heard:
During the old times, as far back as 360 BCE in China, where silk was first produced, the Chinese emperors and rulers discovered the amazing benefits of silk and kept its secret. This explained why they wore silk and always slept in silk. And I don't know about you but I'm sure I always saw their skin glowing both in the movies and some of the old preserved pictures back that were preserved.
Now you get why I have become such a silk enthusiast!
And you will also understand why I went for the best silk pillowcase. My experience with the Blissy pillowcase has been wonderful. They incorporated a lot of features in the Blissy pillowcase that gave me the maximum silk fabric enjoyment.
What is the Blissy Pillowcase? (BLISSY PILLOWCASE REVIEW)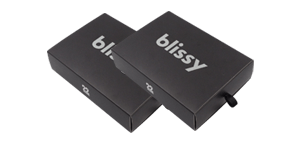 The Blissy pillowcase is 100% pure mulberry silk that is designed to offer the maximum comfort and benefits that silk materials give. The Blissy pillowcase is handmade and created from high-quality 22-Momme pure mulberry silk.
The Blissy pillowcase has been tested by experts and consumers like me and the Blissy pillowcase does wonders to both the skin, hair and, overall health in general.
One of the outstanding things for me in the Blissy pillowcase is that it is crafted with the user in mind and it met all my silk benefits expectations. Now I can't think of any other silk brand that can match up to the Blissy brand products.
The Blissy pillowcase is completely natural and possesses hypoallergenic properties. Hypoallergenic means that a product contains allergy-producing substances known as allergens. This means that the allergies (if any because I've not had any) that one can get from the use of the Blissy pillowcase is minute.
The Blissy pillowcase is so smooth that you don't encounter friction while on the product your hair slides off while on it. You get to have a good and sound beauty sleep with the Blissy pillowcase as a result of the amazing features. When you sleep on the Blissy pillowcase you are caring for your hair, skin, and health in general.
The Blissy pillowcase has a thermoregulating feature that it adapts to any kind of temperature at the moment. Our surrounding contributes to the quality of sleep we get and it's beautiful that the Blissy silk pillowcase has a feature that regulates the temperature when we lie on it.
 Now you may ask, WHY BLISSY PILLOWCASE? and why did I not use other products. Here's why; stick with on this 
Features of the Blissy Pillowcase (Blissy pillowcase reviews)
The Blissy pillowcase is made with 100% pure mulberry silk: I remember that after April recommended silk products for me during our refreshing girl's trip, and I went to research on the acclaimed silk wonder and I discovered that amongst other types of silk, the mulberry silk specie comes highly recommended by many experts and dermatologists for bedding, clothing and even for cosmetic production.
The Mulberry silk is 100% natural and the highest quality silk. The Mulberry silk is durable, odorless, and hypoallergenic. It contains a natural protein known as sericin which is what reduces the occurrence of allergies in the body. The mulberry silk comes highly recommended for those with sensitive skin.
BLISSY PILLOWCASE IS MADE WITH 100% MULBERRY SILK!: Now you get why I can't let go of the Blissy pillowcase. The pillowcase which is wholly made with 100% mulberry silk has worked for me for a long time now. I have sensitive skin and I cannot remember having any irritation, or reactions on my skin and face especially when I use the Blissy pillowcase. I love my skin better now and I look forward to using my other Blissy products through the Blissy pillowcase anytime I am asleep.    
The Blissy pillowcase is antibacterial: The Blissy pillowcase is antibacterial which is a result of the 100% mulberry silk it is made of. No fear of germs, moisture, dust, or dirt that may have accumulated on the sheet. The Blissy pillowcase does not easily absorb such hubris.
The Blissy pillowcase is designed to stay clean for a long period of time, unlike the traditional pillowcase which requires frequent washing. The traditional pillowcase most times causes all forms of itches and irritation on the skin because it absorbs and accumulates germs and bacteria easily.
The Blissy pillowcase has 43% less friction: The Blissy pillowcase is so smooth and gentle on the skin. Some users even complain that it is too slippery for them. This feature is what makes the Blissy Pillowcase so smooth that it does not have room for any form of friction while on the bed.
Most of the conventional pillowcases that I know and that I have used are so dry that it leaves a lot of marks on your face and can be itchy on the skin when you wake up. Most of the friction on the skin is caused by constant turning and tossing on the bed while asleep which is inevitable. The friction caused by these conventional beddings now leaves your skin and face most especially with a lot of lines, creases, and even wrinkles when you wake up.
The face is one of the most sensitive parts of the body and it is one of the most crucial parts of the body to look out for.
Imagine waking up and your face looks chapped like you've not slept in ages.
The Blsssy pillowcase has less friction because of its smooth features. The Blissy pillowcase is one of the skin friendliest products I have ever used.
The Blissy pillowcase is made with the highest grade of fibers: a 6a grade fiber and a 22-Momme Silk: You may think that because the Blissy pillowcase is smooth and soft on the skin that its fibers may be loose or of some low quality. Well, that's the same thing that I thought until I held the Blissy pillowcase.
The Blissy pillowcase material is so superior and the grade is of a 6a grade fiber which is of the best of silk materials. It is so soft and yet thicker than a conventional pillow cover. The Blissy pillowcase is made with high-grade materials and it does not lose its qualities fast.
The Blissy Pillowcase is hypoallergenic: This is one of the best features of the Blissy pillowcase. The pillowcase has features that can reduce the occurrence of allergies on the skin. I will recommend the Blissy pillowcase to people like me who have sensitive skin and also for those who do not have such prone skin. The fabrics we lie on can affect our skin in ways that we may not know.
The antibacterial and hypoallergenic feature in the Blissy pillowcase makes the pillowcase very healthy and highly recommended for any skin type.
The Blissy pillowcase is skin and hair-friendly: Asides from the fact that the Blissy pillowcase is soft and gentle on the skin. Its properties also have features that promote a good skin look and healthy hair.
Here's how my skin and hair turned out after some months of using the Blissy pillowcase. My hair stopped looking so dry and the frizzes usually at the end of my 4C hair reduced. My hair grew longer without shedding big. I woke up each day with a much healthy look on my face first then my body. The creases that usually appear on my face after sleeping were no longer there. I had some newly occurring wrinkles that also started disappearing. I also got a lot of compliments on my skin outlook at work. My skin was completely glowing!
The Blissy Pillow has temperature regulating abilities: The Blissy pillowcase promotes god and sound sleep. The Blissy brand had its users in mind before they created the Blissy pillowcase. The Blissy pillowcase regulates the surrounding temperature while you sleep comfortably. This means that the Blissy pillowcase will keep you comfortable during adverse weather conditions which are pertinent for a sound sleep.
HERE'S WHAT I LOVE ABOUT THE BLISSY PILLOWCASE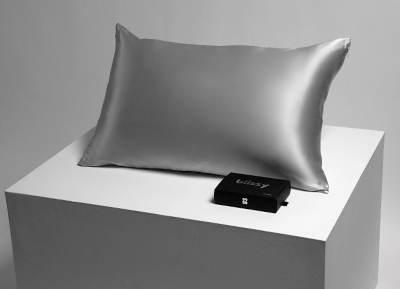 Last year, after a thorough look at myself in the mirror, I knew that I had to take my skincare seriously. My friends also said the same thing and my hair-dresser pointed out that I was having a lot of frizzes and bacteria on my hair.
I have always perceived skincare to be for those with a lot of leisure in their hands. I saw it as a rigorous amount of work that will take all my time and energy which is why I never did it. I admired models and beauty queens who take enormous time to wear facial masks, apply serums and expensive moisturizers and steam their face plus other skin exercises that I may have never heard of.
So when I finally decided to take my skincare and caring for my hair seriously and drew my goals I thought that I will be taking a huge amount of time and luxury to achieve that and the result will come in the next God knows when years. But I was ready because I wanted to look glamorous this new year.
You could have imagined my surprise when in the next few months of my Blissy pillowcase journey and I was seeing the tremendous result on my skin and hair at once. I got a two-in-one result at once. Who could have thought that I can achieve my skin care goals and hair growth in such a small period and with so little effort? I was proud of myself!
The Blissy pillowcase has turned out to be the best thing that happened to me this year. It has not only saved me time and the luxury of buying and trying out different skin and hair products it has also helped me to meet one of my important goals this year.
Here's what I love about the Blissy pillowcase:
IT IS SKIN-FRIENDLY: I cannot keep quiet about the wonders of the Blissy pillowcase on my skin. The Blissy pillowcase is so soft and works wonders for my skin. It doesn't itch like my other pillowcases that irritate my skin and leave my skin chapped.
The Blissy pillowcase does not absorb germs and moisture like other conventional pillowcases that these traditional pillowcases prone to all forms of bacteria and in turn cause breakouts such as acne and other reactions on the face and skin.
I love my skin better now, it's glowing and smooth. I'll recommend that if you want to have that model skin look, the radiating and glowing skin, you should go for the Blissy pillowcase. It stands as the best silk pillowcase that I have used.
THE BLISSY PILLOWCASE IS COMPLETELY ODORLESS: Unlike all conventional pillowcases that easily produce bad odor especially after a few times of usage, the Blissy pillowcase which is antibacterial does not do so.
The Blissy pillowcase is designed to be clean for a long time so it does not need frequent washing like the other conventional pillowcase. The Blissy pillowcase does not need frequent washing and still maintains cleanliness and is free from germs.
THE BLISSY PILLOWCASE PROMOTES HEALTHY HAIR: I knew that silk is very friendly to the hair and can promote healthy hair, but I found it hard to remember to wear my satin bonnets on my hair each time that I want to sleep. It was a chore for me that I forget to wear it on my hair and sometimes when I remember to wear them, it goes off from my hair before I could even wake up from sleep. The satin bonnets also could sometimes cause some form of heat and irritation on the hair that I had to put off the Satin Bonnet for my hair to breathe.
As a result of laying on a pillowcase without any hair covering, my hair had a lot of friction with the pillowcase I was using at the time which caused a lot of damage to my hair including dandruff because of the bacteria in the material, my hair had a lot of frizzes at the end and I always shed a lot of hair than necessary when combing or styling my hair. In general, my hair always looked dry whenever I woke up.
With the Blissy pillowcase, I stopped worrying about forgetting to cover my hair in a satin bonnet, I was scared at first until I noticed that my hair looked and felt different each time I wake up from sleeping on the Blissy pillowcase. My hair was well moisturized, and you could imagine my surprise when I woke up one day and the styling I wore to work the previous day was still intact. The occurrence of dandruff on my hair reduced drastically and my hair looked more shiny, silky, and healthy. The Blissy pillowcase helped me achieve my hair goals with so much ease, now I wear a healthy type 4C hair.
THE BLISSY PILLOWCASE PROMOTES GOOD AND SOUND SLEEP: I learned and encountered what it means to have beauty sleeps with the Blissy pillowcase. The Blissy pillowcase is so soft and gentle on the skin and it is cool on the body too. Imagine when you're comfortably asleep and your skin and face and overall body are being taken care of. You wake up with glowing skin, a good face, healthy hair and your body knows that it had a sound sleep: now that's what I call beauty sleep. When you lay on the Blissy pillowcase, your face gets the adequate pampering it needs. The Blissy pillow encourages a sound, cool and therapeutic sleep.
WHERE TO GET THE BLISSY PILLOWCASE FROM
The best place to purchase the Blissy pillowcase is from the Blissy brand official website online through the link on this article
On the site, you'll be asked to fill in some payment information, but not to worry the Blissy brand official website is completely secured as well as your information. You can make payments with any of the options made available on the Blissy brand official website such as Paypal, MasterCard, Visa Card, Amex, etc.
The Blissy brand is located in Burbank, CA, where the Blissy pillowcase alongside other Blissy pillowcases is produced and manufactured.
It is advisable to purchase the Blissy brand pillowcase from the Blissy brand official website link here. The Blissy brand offers worldwide shipping to your address.
What are the DIFFERENT SIZES AND PRICING OF THE BLISSY PILLOWCASE
The Blissy pillowcase comes in different sizes and colors. You can choose from over 20+ colors as the Blissy brand continues to offer its users varieties of options to choose from.
The different colors of the Blissy pillowcase are; white, pink, gold, black, blue, plum, red, silver, grey, tie-dye color, lavender, ash blue, burgundy, matcha, rose gold, taupe color, sunshine yellow, Bahama blue, and the other beautiful colors. The Blissy pillowcase is certainly not limited in color.
The Blissy pillowcase comes in different sizes too:
The King Size
The Queen Size
The Standard Size
The Youth Size and
The Toddler Size
Certainly, Blissy pillowcase is made for all types of individuals and their different likes in view. You get to decide the color and size that best suits you, your household, or your friend.
THE BLISSY PILLOWCASE PRICING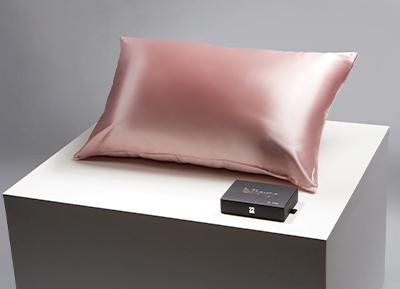 The Blissy pillowcase is such affordable luxury bedding suitable for one's skin and hair and perfect for a sound sleep.
The Blissy's standard pillowcase on their website costs $69.95,
the Queen size costs $79.95 while
the King size costs $89.95.
The Blissy pillowcase is bought from the Blissy brand official website and is shipped to any part of the world. The orders are delivered as fast as it is possible to you.
Make sure that you fill in the correct address information for easy and accurate delivery.
The Blissy pillowcase and other Blissy brand products are shipped within 1-3 Days for all USA Orders with these delivery companies: USPS, FedEx, and DHL.
West-Coast deliveries take 1-2 business days and 3-5 business days for East-Coast deliveries.
International deliveries take 1-2 weeks shipping days using DHL delivery.
The shipping fee is paid by the customer and an additional shipping fee may be required by customs for international deliveries before they are released. This however depends on the address the Blissy pillowcase is shipped to.
The Blissy brand offers 100 days of full refund after purchase of the Blissy pillowcase when you buy from the Blissy brand official website if you have a problem with your order.
HOW TO CONTACT THE BLISSY BRAND
If you want to contact the Blissy brand customer care for anything, here's their contact:
(888) 590-9670
Or email the Blissy brand with support@blissy.com
The Blissy brand is located at 3900 W Alameda Ave 12th Floor Burbank CA 91505
Pros of the Blissy Pillowcase ( Blissy pillowcase review)
The Blissy pillowcase is 100% natural and handmade pure silk bedding
It is made of a 100% mulberry silk
The Blissy pillowcase is of 22-Momme silk which is of high quality and high-grade fabric
It does not absorb germs and moisture easily so there's no room for bacteria and dust on the blissy pillowcase
The Blissy pillowcase is hypoallergenic, non-irritating, and antibacterial
The high-grade silk is soft and smooth on the skin
The Blissy pillowcase does not cause friction or creases on the face and the skin
It helps retain the moisture and texture of hair and gives hair this smooth, silky look
The Blissy pillowcase is thermo-regulating thus keeping you comfortable even in adverse weather
The Blissy pillowcase enhances good and sound sleep
The Cons of the Blissy Pillow Case
The Blissy pillowcase can only be purchased on the official website you cannot find it in your local supermarket
The Blissy pillowcase is not free but it is an affordable luxury
Some people may not be patient to wait for the shipping days
Here's what people are saying about the Blissy pillowcase:
Here's what certified buyers from the Blissy brand official website are saying:
5 Star rated : I Can FINALLY sleep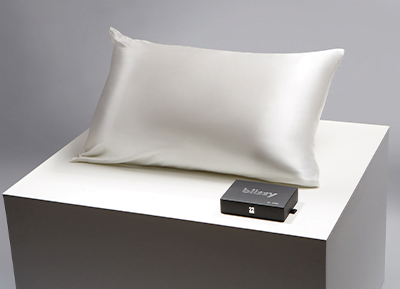 Reviewed in the United States
I have always heard of silk pillowcases as an anti-aging product, not something I need to worry about at this time so I have never found this need for one, much less, want. Well, I do suffer from major frizz so after reading the description I figured "Why not try it out?", and these are my findings:
– Packaging: I love the presentation from when I first open the package. It was as if I bought myself a gift.
– Set Up: The pillow case has an envelope flap that is wide enough to input a pillow without struggle and yet with all of my tossing and turning my pillow always stays inside.
– Quality and Design: Just looking at it you can tell it's high quality. It is cool to the touch, soft and has a slight matte finish. I love how it's not too plain like other silk cases I've seen, it has this sort of stitched border – someone called it piping – which compliments it's delicate look. Don't be fooled by its look though, it is definitely tough! I think the seller's pictures appear whiter, looking at my case now it is more of a creme color and can definitely match any decor.
– First Night: My mom was having trouble sleeping for a few weeks already when my pillowcase was delivered. After feeling how soft, comfy and unexpectedly home-y it felt figured I would let my mom test it out first. Within a few minutes, she KNOCKED out, in fact, I'm pretty sure there was snoring involved!
– Over time: After many weeks of sleeping with my new favorite pillowcase I noticed I fall asleep much faster. I have slept with my regular cotton, etc. pillowcases periodically and, honestly, I have trouble sleeping. But the minute I embrace this silk pillowcase I'm already drifting and getting in the mood to catch some ZZZs. I also noticed that I don't sweat as much at night either. It makes sense since the pillow feels cool to the touch.
After having enjoyed this pillowcase so much I decided to google and found out that mulberry silk is also a natural bed bug repellent. Perhaps I will take this with me on my next vacation!
Bottom Line:
– Yes, I would recommend this product to a friend
– This product delivers on its promises
– I would definitely gift this product
– I will be purchasing more
– Seller pictures and descriptions are accurately represented
Lastly, I would like to thank Bliss Silk for the opportunity to purchase this silk pillowcase for free or at a discounted rate in exchange for my honest & unbiased review. Positive reviews are not given if I am unhappy with a product but find it fair to give the seller an opportunity to rectify a situation and review / update accordingly. Products are researched before agreeing to test.
5 starred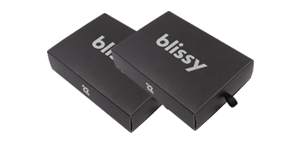 Has improved my sleep because my hair doesn't get trapped by my pillow! Less frizziness too. So soft and good feeling!
Reviewed in the United States 
I love this pillowcase! It is so soft and luxurious feeling. I did not attempt the burn test to see if it was really silk, but it smells like silk, as silk has a very distinct smell to me when wet so I think it is the real thing! It also does not slip easily through a small ring, which most synthetics easily do. It flashes several colors in light instead of just showing white too, which is beautiful. It is so soft against my face and also cool and light at night. I never want to sleep on anything else!
When it arrived it had some pretty bad creasing and wrinkles, so I hung it up over my shower curtain and took a steamy shower. Most of the wrinkles fell out, and the few that didn't did during the next round of showers after some smoothing out with my hands. I was afraid to iron them since I tend to burn things. After that the pillowcase was sublime! I really love how it feels, and it doesn't tug on my hair which is important to me. I have long hair, but I don't like to wear it up when sleeping and I tend to thrash around, tugging and pulling on my hair and ultimately this makes my hair incredibly frizzy and prone to breakage. This has helped immensely! I rarely wake up to my hair getting tugged on by my pillow, something that happened nightly before. I received this pillow case at a discount in exchange for an honest review and overall am incredibly pleased! I never knew how much a pillowcase could change my sleep or I would have ordered one sooner!
FAQ on the Blissy pillowcase: Blissy pillow cover review
How is Blissy going to help my hair?
Are you tired of waking up in the morning and having hair that looks like you just stuck your finger in a socket? Sleeping on luxury silk pillowcases will help keep that bed head under control. Ordinary pillowcases can cause your hair to pull and tangle throughout the night, especially if you're the type that moves a lot. The natural properties of silk can help reduce friction on your hair which often causes damage. It truly does pay to sleep on a silk pillowcase.
HOW DO I ORDER THE BLISSY PILLOWCASE?
The Blissy pillowcase is not available in local supermarkets. You can only purchase the Blissy pillowcase from the Blissy brand's official website.
You can use any paying method available on the Blissy brand official site such as Paypal, MasterCard, Visa Card, Amex, etc. You'll be asked to key in your payment details and the site is completely secured and can keep your information safe.
HOW DO I GET MY BLISSY PILLOWCASE AFTER PURCHASE? ( Blissy pillowcase Reviews)
After payment, the Blissy pillowcase is shipped to the address you provided on the site during payment. The duration of the shipment depends on your destination.
The Blissy pillowcase and other Blissy brand products are shipped within 1-3 Days for all USA Orders with these delivery companies: USPS, FedEx, and DHL.
West-Coast deliveries take 1-2 business days and 3-5 business days for East-Coast deliveries. International deliveries take 1-2 weeks shipping using DHL delivery.
After purchase, you'll receive a confirmation mail with your Blissy pillowcase tracking ID so that you can track your order till it gets to you.
WHAT IS THE BLISSY PILLOWCASE REFUND POLICY?
The Blissy pillow case can be returned for a full refund after 60 days of purchase. The Blissy pillowcase should be returned in its original package. Any used item does not qualify for a refund.
HOW DO I WASH THE BLISSY PILLOWCASE? ( Blissy pillow cover Review )
There is no special science formula for washing the Blissy pillowcase. However, you'll have to be careful because they are more delicate than regular pillowcases. The Blissy pillowcase is also machine-friendly.
Use the delicate setting in the machine to wash the Blissy pillowcase and cool water and mild detergent. Avoid using bleach as it may not only change the color of the Blissy pillowcase but can also make it start sagging.
While drying, turn the dryer to the lowest temperature setting for not more than 20 minutes. After this, leave the Blissy pillowcase to dry on natural air and store the Blissy pillowcase neatly tucked away in a wardrobe for safekeeping.
FINAL VERDICT: Blissy pillow cover reviews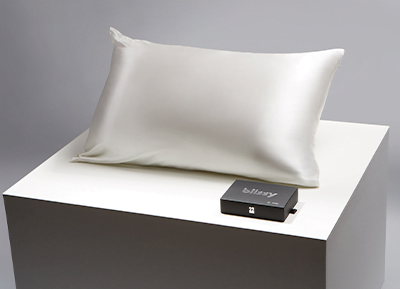 The Blissy pillowcase is handcrafted with the ultimate needs of the user in mind. The Blissy pillowcase which is 100% natural pure mulberry silk is best and suitable for all skin types, especially for sensitive skin types. It has no toxic chemicals in it. The Blissy pillowcase is friendly and promotes healthy and silky hair. The Blissy pillowcase is soft and gentle on the skin, it is also a breathable material.
If you are looking for bedding that will take care of your skin, hair, and overall body health, the Blissy pillowcase is a must-have. The Blissy pillowcase has been featured in Oprah's magazine,